Cargill is committed to helping the world thrive.
Cargill creates connections across the global food system to help the world thrive. We link farmers to markets, customers with sustainable nutrition solutions, and nourish the world.

About Cargill in Canada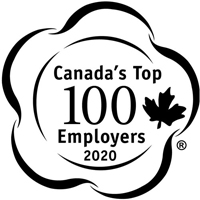 Cargill Limited is headquartered in Winnipeg, Manitoba and employs over 8,000 people across Canada. Our Canadian operations are named one of Canada's Top Employers, Canada's Top Diversity Employers and Canada's Top Employer for Young People.
Cargill Limited is one of Canada's largest merchandisers and processors. Our interests include the processing of beef, poultry, and oilseed, and the manufacturing of livestock feed. In addition, we are involved in crop input product retailing, as well as grain handling, milling, salt distribution and merchandising.
About Cargill
Cargill helps the world's food system work for you. We connect farmers with markets, customers with ingredients and families with daily essentials—from the foods they eat to the floors they walk on. Our 160,000-plus team members around the world innovate with purpose, empowering our partners and communities as we work to nourish the world in a safe, responsible, sustainable way.
From feed that reduces methane emissions to waste-based renewable fuels, the possibilities are boundless. But our values remain the same. We put people first. We reach higher. We do the right thing. It's how we've met the needs of the people we call neighbors and the planet we call home for 158 years—and how we'll do so for generations to come. For more information, visit Cargill.com and our News Center.